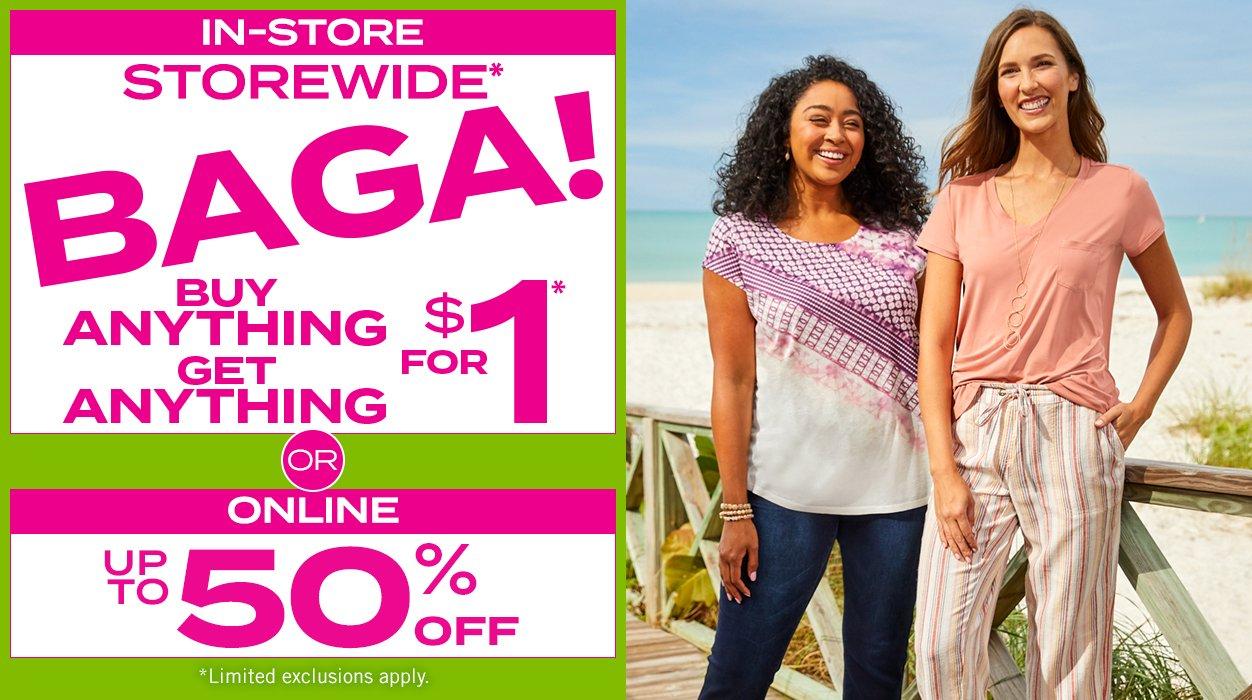 It's Storewide BAGA Time
Buy anything, get anything for $1 in-store.
Save up to 50% off online.
New Season, New Styles
Shop by Activity
Everything you need to enjoy all that Florida has to offer
Must Haves
The items you love at amazing prices
Want to share your Bealls find? Tag your Instagram post with #FlauntYourFind

1. Order
Buy online & choose FREE STORE PICKUP during checkout. (Qualifying product)
2. Sit Tight
You will be notified when your order is ready to be picked up locally in-store.
3. Pick Up
Go to the guest service counter in the back of the store to get your order.
What's In
Top Picks and Best Sellers